Our Minister – Rev Catherine Solomon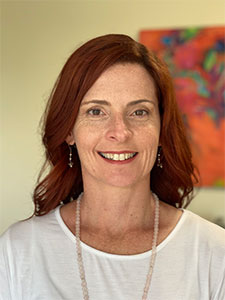 Rev Catherine Solomon
Prior to ministry, Rev Catherine Solomon was a private music teacher in Piano, Theory and Early Childhood music. She graduated with a Bachelor of Theology from ACU/Trinity College Qld including a field year at Albert Street Uniting Church. She was ordained as a Minister of the Word in 2014 and began her ministry on the Sunshine Coast at Blackall Range Uniting Church (Maleny, Montville, Palmwoods). In 2019, she commenced at Elanora/Currumbin Valley and has enjoyed the varied opportunities to engage with our community. She follows Christ's call to minister to those in need, not just the faithful.
She is married to Andrew who is an architect directing his own company from the home office. They both love to explore God's creation through snow skiing, travel, walking and cycling. Catherine's other interests include photobooking and meeting up with friends over a good coffee.
Community Chaplain ( Uniting Care Qld )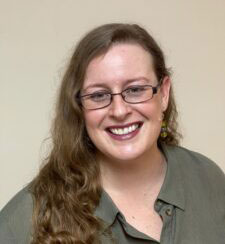 Pastor Kemeri Liévano
Kemeri joined us in September 2021 as our UnitingCare Community Chaplain, liaising between Elanora UC and UnitingCare through the Synod Connect100 program. At Elanora Uniting Church, Kemeri has enjoyed joining us in Worship Services, collaborating with the Rev. Catherine and getting to know our community.
Kemeri has been a chaplain with Wesley Mission Qld, Hummingbird House, Prison Ministry and currently with BlueCare. She is presently leading the team that cares for Tallehaven, Kirrahaven, Pineshaven and In-home care. Kemeri is also an educator for the national Meaningful Ageing Australia in the are of Spiritual Care in Aged Care.
Prior to moving back to Qld, Kemeri was the CALD (Culturally & Linguistically Diverse) Ministry/Mission lead & interim Covenanting Officer for the Synod of SA, a university lecturer and vocal coach. Kemeri has qualifications in Music, Arts, Linguistics, Social Sciences and Divinity.
Kemeri met her husband Rev. Esteban Lievano when they studied together at the Wycliffe Bible Translators university program. They are raising a sometimes chaotic, but happy multi-lingual, multi-cultural family of eight.
Chairperson of Church Council
Mrs Rhonda Coleman
Circles of Care / Eleos Care Team
We care for each other through the Circles of Care which was implemented at the beginning of 2023. This program encourages every person to encourage one another. When issues or concerns arise that we feel are beyond us or where we need extra support we contact one of the Eleos (meaning mercy) Care Team. The team will network within our congregation and beyond to care and support as required. We are a caring community with Christ.

Eleos Care Team L-R Sheree Chamberlain, Margaret Sharp, Kerri Koczanowski, Kay Josephs and Dianne Stanley.
Rev Catherine Solomon and Connect 100 Chaplain Kemeri Lievano.
"Therefore encourage one another and build one another up, just as you are doing." 1 Thessalonians 5:11