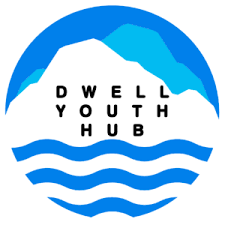 At a Congregation Meeting on Sunday 2 February, 2020, a resolution was passed unanimously – that we would establish a community youth hub, called DWELL. Since then significant progress has been made. Dwell operates in 'Bunya Hall' at Elanora Uniting Church.
Dwell is our dynamic youth hub which creates a safe place to help improve the mental health and wellbeing of young people in our community. All our activities focus on key areas of wellbeing including creating Positivity, Engagement, Relationships, Meaning, Accomplishment, Vitality & Spiritual Growth. We have created unique spaces including a wellbeing Coaching and Counselling space, Connect space, Recreation zone, Relaxation zone, Creative space and Health and Fitness zone. One of our unique services is our "Strength to Strength" wellbeing Coaching & Counselling where our qualified team of passionate youth workers will work together with students to develop their own unique wellbeing plan.
Our Current Programs cater for students in grades 6 to 12 and we are open Wednesday and Thursday afternoons from 4pm to 5.30pm during school terms. All our activities are currently free of charge so come along and join us for some fun whilst investing time in yourself.
For further information Contact Co-ordinators Todd & Sheree Chamberlain on Email:dwellconversations@gmail.com or by mobile: 0401 910 718
Website:  https://www.dwellyouthhub.com/