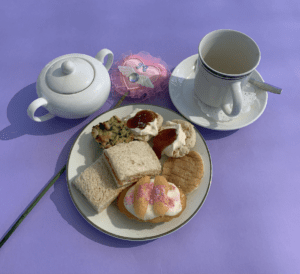 COOINDA – a Happy Meeting Place for the local community since September 2012, offering freshly made coffee and local craft for sale at very attractive prices – in a friendly meeting place – for quiet reflection or a chat with one of the volunteers who staff Cooinda. There are tables inside and out, and the whole area is securely fenced.
COFFEE AND MORE: We offer coffee, tea, morning teas and sandwiches.
GROUPS ARE WELCOME BY ARRANGEMENT.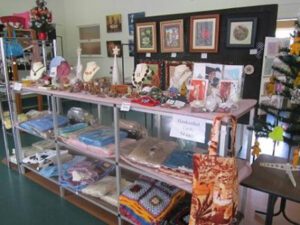 ARTS & CRAFTS FOR SALE: We offer members of the public and Leisuretime members the opportunity to sell their own arts and crafts.  We also sell potted plants. A small commission from sales is charged to cover handling and operating costs.   All profits and funds raised go toward improvements of our facilities at Cooinda, our Church and community needs.
PLANTS FOR SALE: You will also find potted plants for sale at very reasonable prices. 
FRIENDSHIP FRIDAY Come along any Friday and bring a friend – old or new. Your friend's hot drink is on us!
LOCATION: We are an independent outreach of our church, located in Pines House, in the church grounds. There is plenty of parking right outside, and the building is wheelchair friendly. We are staffed by volunteers from our church and from our local community.
VOLUNTEERING: If you would like to volunteer to help at Cooinda, contact Faye (0400 648 381) or drop in to have a chat. 
OPENING HOURS
Tuesdays 9:00 – 12:00,  Wednesdays 9:00 – 12:00, Thursdays 9:00 – 11:00, and Fridays 9:00 – 12:00
ENQUIRIES
Faye 0400 648 381