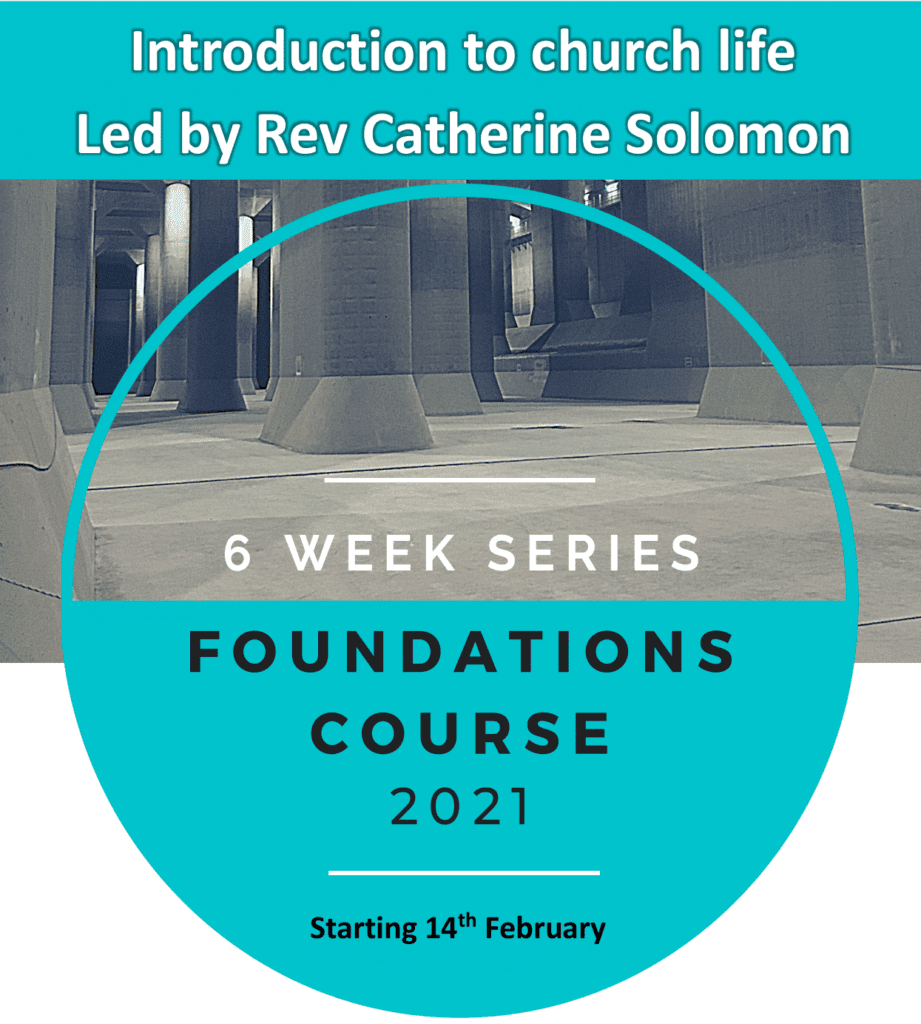 Everyone is invited to participate in 'FOUNDATIONS', led by Rev Catherine Solomon over 6 weeks from 14th February to Easter. Pause to consider questions like…..
Who is God?
Who is Jesus?
Who is the Holy Spirit?
What does it mean to be part of the church?
What does it mean to live a life in Christ?
How do we mature in faith?
Are you new to church? Are you unsure what the Uniting Church believes? Do you feel you belong, but haven't been officially welcomed or acknowledged? Or are you ready to explore the topics in more depth?
There are 3 options for you to consider:
Attending the course (in person after the 9am service or via Zoom). To register, please send your name and phone number to Michele Lake, 0408 988 156 or email michele.lake@hotmail.com Sessions will last for 1.5-2 hours.
Studying the content in small groups, pairs, etc. each week at a time chosen by you. This will be coordinated by Rhonda Coleman, so please let her know if you would like to take part. Email Rhonda rmcoleman9@gmail.com or phone the office on 5534 5817.
You are welcome to attend the course AND join a small group. Please email the church office if you would like to do this: church@elanorauniting.com.au or 5534 5817.
FOR MORE DETAILED INFORMATION, please follow this link:
https://elanorauniting.com.au/wp-content/uploads/2021/01/2021-Foundations-Flyer.pdf