Grace Notes Choir has been a part of worship at Elanora Uniting Church for many years.  We sing contemporary and traditional songs and hymns during services and on various occasions through the year. We believe it is a privilege to bring this music and singing to the services.
We are currently without a choir conductor, which restricts our involvement in church life.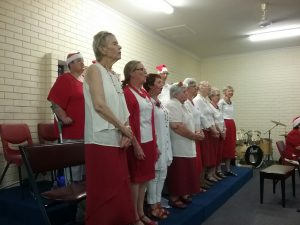 We welcome new members and there is no need to audition.
Contact Norma Waller 5534 3270 for more information.